P2 Consulting is one of the world's fastest growing consultancies
We set out quite consciously with a mission to be THE challenger brand in the business transformation space:
We only hire the best talent with a proven track record
We have reshaped yesterday's processes to better suit today's world
We operate with a speed and intensity – and at a price point – that would put the Big 4 to shame.
We have been selected as the chosen partner for some of the world's largest and most demanding transformation challenges and have been recognised by The Sunday Times as Britain's fastest growing consultancy.
To this day we remain 100% referenceable.
What we do
We work hands-on with our clients to drive and execute transformation, helping them to thrive in a world
where customers and shareholders constantly demand more. Examples include:
⦿Digital and technology transformation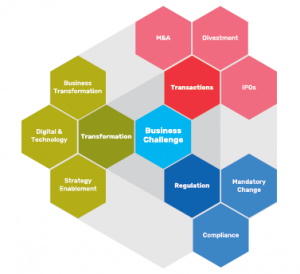 ⦿Post-merger integration
⦿New product or business launch
⦿Geographical expansion
⦿Customer acquisition
⦿Regulatory change
Our people have the intellectual agility and delivery rigour to ensure success.