2020 has proven to be the year where the narrative and speculation around big data, supply chain management and the Internet of Things, have coalesced into a single issue. While supply chains were struggling with the pending impact of Brexit in Europe and the ongoing US/China trade war, Covid-19 appeared and immediately made its presence known.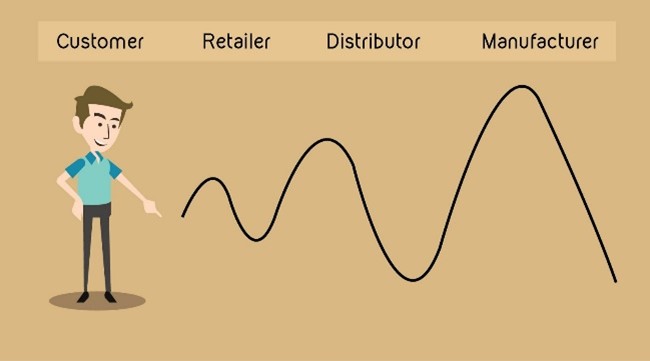 Within weeks of its first appearance in Europe and the US, retail products were flying off the shelves as worried consumers stocked up on (mostly) essential products such as food and fuel. This drastic behaviour plunged a number of global supply chains into chaos as the rapid change in demand created a downstream spike affecting distributors and manufacturers in the classic bullwhip effect. The impact of Covid-19 has therefore undermined years of activity to bring stability across global value chains distributed across complex markets through optimisation.
As the virus spread, different countries as well as states within larger countries deployed a variety of restrictions impacting the ability to manufacture and distribute products to market. After years of seamless global supply chain management with clear international and regional integration, there was suddenly a reliance on improvisation and innovation at a market and at times individual state level. Almost a year after the virus first appeared in China, supply chains are still considering how to innovate, optimise and provide ROI to ensure continuity of long-term supply.
This new operating environment has made the effective collection, preparation, analysis , and presentation of supply chain data a major priority across all sectors. Supply chains will need now, more than ever, to apply much more sophisticated data science principles to their supply and demand planning capability, application of broader sets of behavioural data and AI technology to address rapid changes in individual as well as group customer demand.