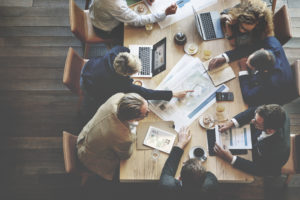 What were the highlights of your first year?
The first major assignment for a utility company based in Yorkshire. The past 10 months have been an opportunity like no other to learn from consultants at all levels within P2. Working to meet client and colleague expectations pushed me to learn and develop throughout the programme the opportunity to supplement this with formal classroom learning has put me in a great position for my next assignment.
Is the course meeting your expectations?
Exceeding them. P2 was very transparent about the level of formal training that we would be put through during the 2-year programme. What I have most learnt from is P2's demand that we add value in each assignment; P2 expects you to learn both formally and informally, absorbing as much as possible from all avenues and then go out and apply that knowledge for the client. P2 expects you to take on more responsibility and, if you are missing skills to complete an assignment, to proactively build and expand your skillset.
What have you learnt to date about working for a management consultancy?
The most interesting thing I have experienced over the past year is the ebbs and flow of the workload. As a Management Consultant you are expected, first and foremost, to meet and exceed client expectations. Depending on the client this can mean working standard hours or getting in an hour before your colleagues and working 2 hours later. The important thing is that you keep adding value, impressing your client, and developing as a consultant.
What are you looking forward to the most in your final year?
Continuing to explore new areas of P2's service offering and working with new colleagues and clients.
If you were to describe the P2 Academy in three words what would they be?
Learn. Apply. Experience
Finally, any advice for this year's intake?
Take the opportunity to meet as many people as possible, both internally and externally. Internally, you are in a unique position that allows you to ask as many questions as possible to explore new and interesting areas of P2's service offering. The best thing you can be is curious about anything and everything.